Met
B39Olds
at
Pop's Place
on North Ave in St Charles just east of the Fox River. Pop lives around Diversey and Harlem. He and his wife commute each day all the way to St Charles, so we in the far west burbs have Chicago style food.
B39Olds

B39Olds had the Gyros Special including fries and a medium drink.
B39OldsGyros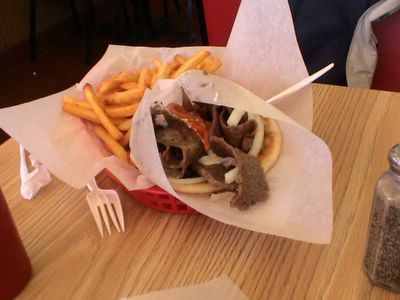 I had the hot dog special: two pups with everything, fries, and a medium drink. Note to international readers, we don't use ketchup on hot dogs in Chicago. It's not done. I have a friend who travels to Latin American and he tells me they put mayonnaise on their hot dogs in Chili.
BillsPups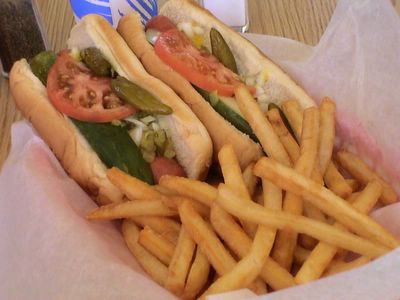 Normally we would go for a beer later at
The Thirsty Fox
or
Pub 222
.